Regular price
$64.80 USD
Sale price
$36.00 USD
Unit price
per
Sale
Sold out

Swanson Herbal Supplement Full Spectrum Saw Palmetto 540 mg Capsule 250ct
MENS SUPPORT SUPPLEMENT: Packed with beneficial fatty acids, Swanson's Saw Palmetto capsules are not only an excellent prostate support supplement, they are also known to support healthy hair, urinary health, and aid hormone balance.
TRADITIONAL FORMULA: Saw Palmetto was used for centuries in Native American tribes to provide reproductive health support for men. Modern studies show that it may promote male health by limiting the breakdown of hormones within the body.
DOSAGE INSTRUCTIONS: Our wellness supplements are daily solutions for an enhanced mind and body. Take one capsule two to three times per day with water. Consult your physician before using if you are pregnant, nursing, or taking other supplements.
OUR QUALITY COMMITMENT: For nearly 50 years, Swanson has delivered science-backed health products worldwide. Each wellness supplement is made in our GMP certified facilities, and our purity and potency testing includes independent third-party labs.
MONEY BACK GUARANTEE: At Swanson, we guarantee that every health product is made from the purest, freshest ingredients. If you aren't satisfied with any product(s) purchased within the last 30 days, return the unused portion to us for a full refund.
Swanson's Saw Palmetto capsules for men offer high-quality, natural support for prostate health, urinary health, and hair growth, helping to strengthen and fortify the body's overall wellness. This potent herb is a source of fatty acids and sterols designed to promote this important area of male's health. Our specialized formula features 540mg Saw Palmetto whole berry powder in an easy to swallow capsule you can take daily!

For best results, take one capsule two to three times per day with a large glass of water.

We are dedicated to offering the highest quality products at the best price so that you can feel your best without breaking your bank. If you aren't satisfied with any product(s) purchased within the last 30 days, return the unused portion to us for a full refund.

OUR QUALITY CODE:

At Swanson we pride ourselves on pioneering industry-leading quality standards.

Our team of scientists and wellness experts research and carefully select innovative, natural and nourishing ingredients you can trust, and we only support products we would be proud to use and give to our own families. The result is an offering of meticulously curated wellness products—only the best, selected by those who know best.
In our effort to seek out natural and organic ingredients, each of our products is created, reviewed, tested, and approved by scientific experts and third-party labs for purity, potency, safety, and quality.

*These statements have not been evaluated by the Food and Drug Administration. This product is not intended to diagnose, treat, cure or prevent any disease.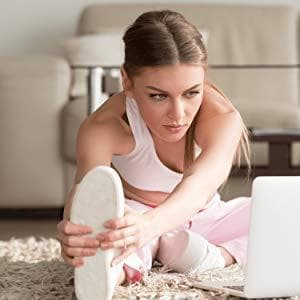 SIMPLIFYING WELLNESS Health & Vitality
Our goal is to provide you with science-backed, simplified health and wellness solutions to nurture your wellness journey every day.
We believe in health and vitality at every age, which is why our nutrition scientists and innovation experts continually search the globe for better ingredients and new scientific research findings to create vitamins, supplements and wellness products that fit easily into your modern life.
CELEBRATING HEALTH
Innovation & Research
At Swanson, we get it! Nutrition and exercise needs can change due to lifestyle, environment, work, illness, age and more.
Our products are inspired by clinical research backed by scientific consensus. Each is formulated to deliver the highest quality with the lowest environmental impact. Our nutritional supplements and wellness products are trusted by healthcare practitioners and consumers worldwide.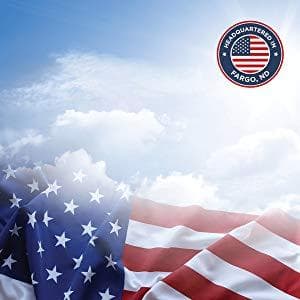 FOUNDED IN AMERICA
Strong Heritage
Our story began in Fargo, North Dakota, when a man with a passion for golf was looking to lessen his joint pain. His research into the benefits of vitamins and supplements nurtured a deep commitment to wellness at every age and a desire to share his findings with others. In 1969, our first product was vitamin E to support cardiovascular health and antioxidant activity to neutralize free radicals.*
Today, we offer thousands of innovative, science-backed wellness solutions and nutritional supplements that help people live SIMPLY HEALTHIER TOGETHER.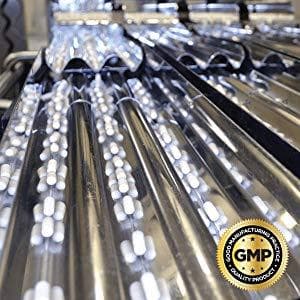 GMP-VERIFIED MANUFACTURER
Good Manufacturing Practices
We take quality seriously, and that's why we are voluntary members of NSF International and follow Good Manufacturing Practices to ensure that our procedures are the best they can be.
Quality Testing
Our quality testing includes, but is not limited to:
Purity (HPLC): testing raw ingredients before manufacturing to make sure that they are pure; we compare to a standard with a known concentration
Potency (HPLC): testing finished products to ensure they meet label claims
Identity (HPLC, FTIR or HPTLC): testing all raw ingredients; the HPTLC is for botanicals only while all other ingredients are tested through HPLC or FT
Microbiology (Biolumix): testing all raw ingredients and finished products for aerobic bacterial count, yeast and mold, Salmonella, E. coli and more
Heavy Metals & Metal Assays (ICP-MS): testing includes lead, mercury, cadmium, arsenic and more done on all raw ingredients and finished products, plus minerals such as magnesium, calcium and more.
PURITY & POTENCY
By following strict guidelines, we ensure our products are carefully and rigorously tested for both purity and potency.
Third-Party Testing
These labs are ISO 17025 Certified. ISO/IEC 17025 is the standard accreditation most labs must hold in order to be deemed technically competent. Laboratories use ISO/IEC 17025 to implement a quality system aimed at improving their ability to consistently produce valid results.
Industry Regulations (FDA & FTC)
Swanson complies with both Food and Drug Administration (FDA) and the Federal Trade Commission (FTC) guidelines. These ensure that consumers can trust the label information and safety of all our products. Virtually all facets of supplement manufacturing, labeling and marketing are covered by extensive regulations issued and enforced by the FDA and FTC.
* These statements have not been evaluated by the Food and Drug Administration. These products are not intended to diagnose, treat, cure or prevent any disease.
Share
View full details